We want to see the great game being played without racism. Soccer is the largest sport in the world. Sadly, at all levels of the game, there are incidents of racism. From players, fans, clubs or other football personnel, I believe that this behaviour, on and off the field, is undesirable and redundant by the majority of fans and players. In 2006 Football's leading body FIFA had announced its new anti-racism measures that would have into instant consequence. Match suspensions, points deductions and ineligibility from competitions are to be deployed by FIFA as potential punishments adjacent to acts of racism.
Some acts of racism in football include Barcelona's striker Samuel Eto'o who had threatened to leave the pitch after he was the victim to racial abuse by Real Zaragoza supporters. Eto'o was sooner or later convinced to continue playing by Coach Frank Rijkaard and a few team mates. The stopped play during Barcelona's 2-0 win to ask for an announcement to be made to the crowd calling for an end to the abuse. Real Zaragoza was fined 600 euros last season after Eto'o was racially abused.
In November, Messina defender Zoro threatened to halt a Serie A game in Italy after suffering racial abuse from Inter Milan supporters. When Zoro he went to get the ball near the away supporters' section and after a chorus of monkey chants he decided he would acquire no further part in the match. Inter's Brazilian striker Adriano went over to calm Zoro prior to he breaking down in tears. On the first day of this season, Zoro was tormented again from racial abuse by a large sector of Lazio fans at the Olympic stadium. His antagonism almost boiled over at the final whistle and he had to be controlled by his team-mates.
Another racial includes an incident involving Cameroon goalkeeper Carlos Kameni. He was hit with monkey chants and had bananas thrown at him for majority of a match against Zaragoza. In an interview he said "On one side, I am a respected member of the team, On the other side I am an animal"
There have been so many cases of racial incidents, if I mentioned them all this blog would be 50 pages long. What frustrates me the most about this while issue is FIFA refuse to make any significant punishments. At England's 2010 World Cup qualifying match in Croatia, English forward Emile Heskey was mistreated all the way through the match with monkey chants. FIFA fined the Croatian about $32,700, a comparatively small amount. England vice-captain Rio Ferdinand angrily told the BBC that "football authorities need to take a look at themselves.''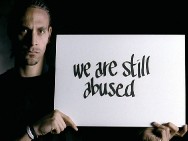 We by now identify that racism is hurting football more and more. The main problem in this whole situation is that FIFA do not do anything significant about it. They want to keep there image squeaky clean but what will a $32,000 fine do? Absolutely nothing. It is a total disgrace that fans, clubs etc get away with doing this kind of thing. Why don't FIFA do what they originally said to do? This was that they would deduct points from teams and inflict match suspensions. It is simply not good enough. FIFA do not deal with the big issues like this in right way. FIFA is determined to continue broadcasting this message around the globe but nothing will change if these small penalties continue. So FIFA, the football world is pleading you to kick the racism out of football.
[URL="https://www.youtube.com/watch?v=jwpO-nnFY9g&feature=related"]YouTube- European Racism[/URL]